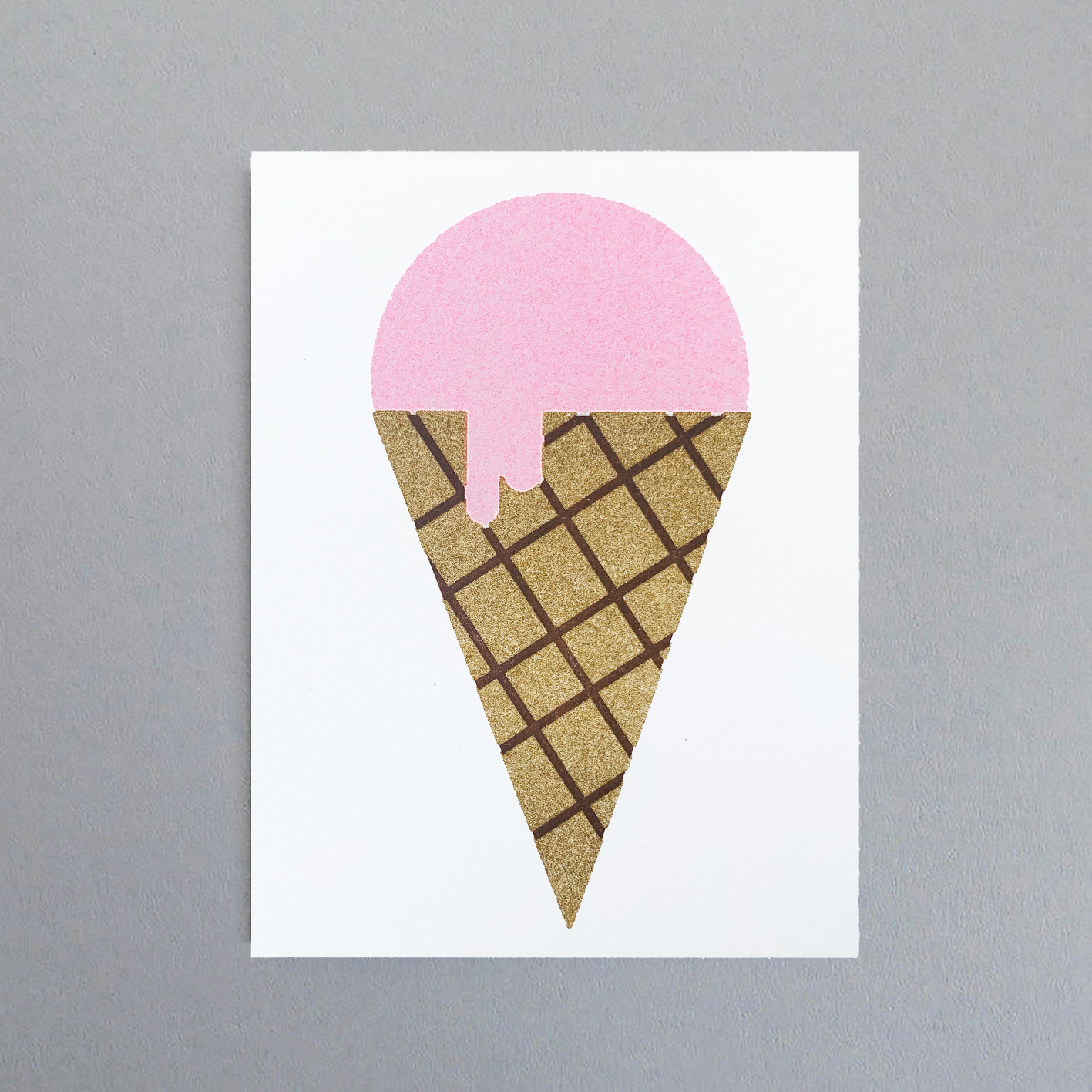 Ice Cream Mini Card
Ice cream cones were invented during the 1904 World's Fair in St. Louis, Missouri. This was when large demands forced an ice cream vendor to find help from a nearby waffle vendor. Together they made history.
Printed on the risograph using soy based inks, on quality FSC certified paper from GF Smith Papers, Munken stock.
Comes with a pale grey envelope.
Size: 80mm x 104mm