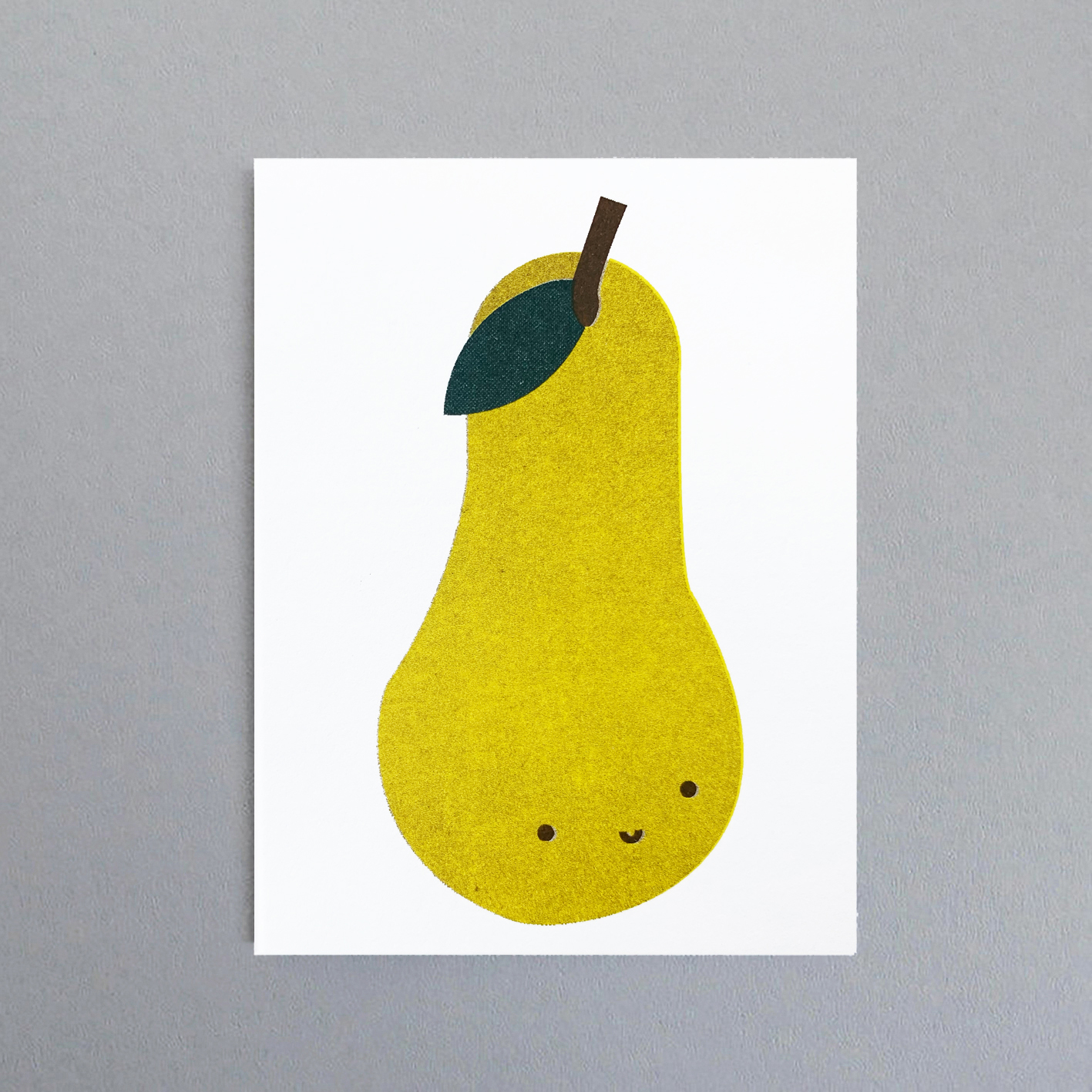 Pear Mini Card
Concorde pears are crunchy and sweet with a distinct vanilla flavour. They're in season from September through to December. According to the Pear Bureau Northwest, there are about 3000 known varieties of pears grown worldwide.
Printed on the risograph using soy based inks, on quality FSC certified paper from GF Smith Papers, Munken stock.
Comes with a pale grey envelope.
Size: 80mm x 104mm