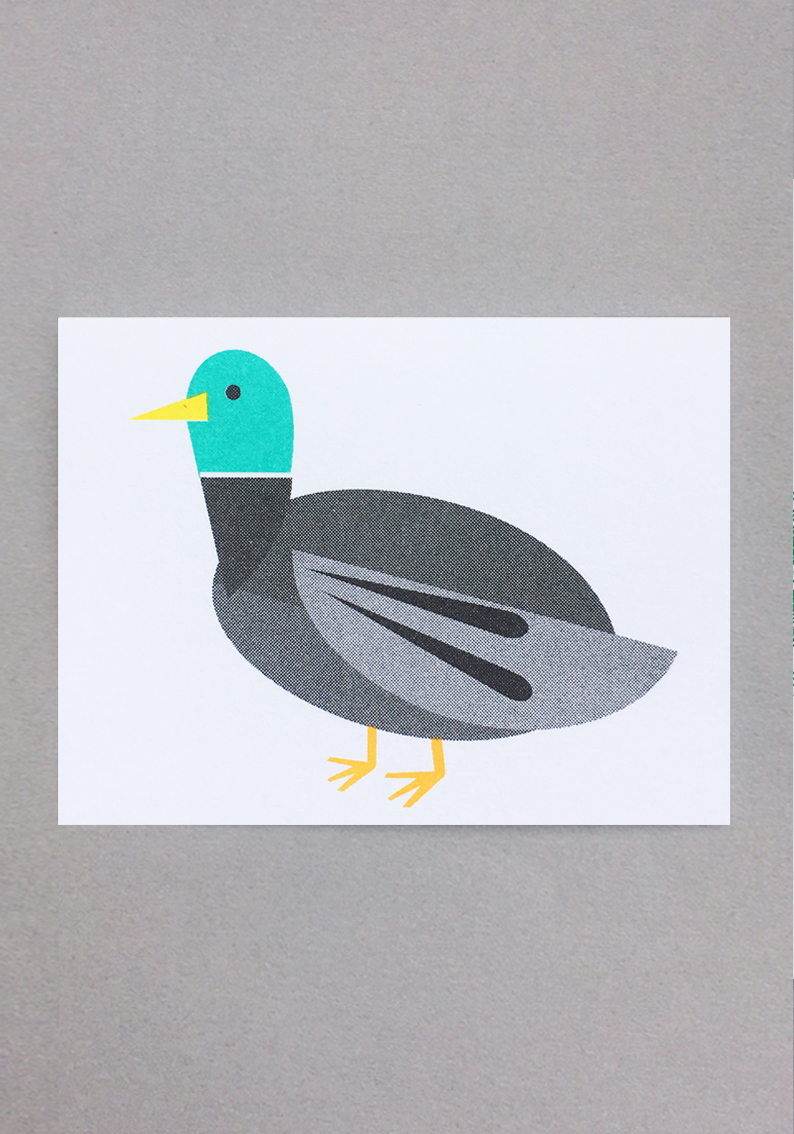 Mallard Mini Card
Mallards are called dabbling ducks. Which means they only dip their heads under the water surface to get food. They use their bills as sensors to help determine what food is nearby.
Comes with a pale grey envelope.
Printed on the risograph using soy based inks, on quality FSC certified paper, UK.
Size: 80mm x 104mm
sold out